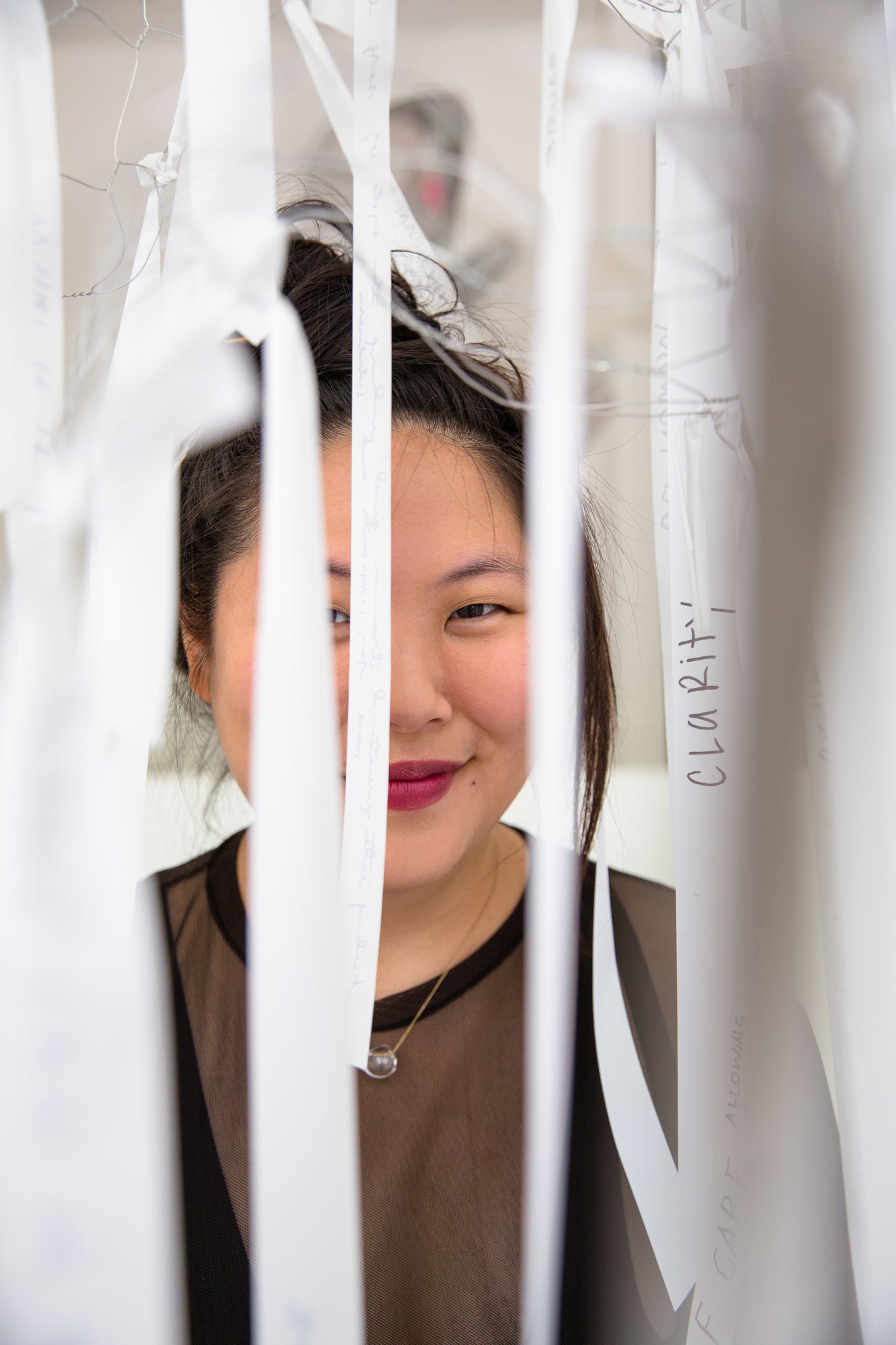 making the invisible, visible
Rya Wu (b. 1993) is a self-taught abstract artist working in painting, glass, and wire sculptures utilizing found materials and upcycled textiles. Drawing from her diverse background in psychology, silversmithing, life coaching, and jewelry making, her art is an open invitation for personal reflection, resonating with the experiences, truths, and emotions of her audience.

With over ten years of experience in jewelry and fashion, Rya creates precious and delicate baubles for the free spirited individualist, the classic minimalist, and the discerning collector.
see, meet, experience, learn
Upcoming Events

Cafe Exhibit at Miro Tea - September 1st -30th

Shifting Sands at The Fishbowl - Opening 9/7 5-8pm
Past Exhibits

2023

Between Bodies, Miro Tea, Seattle, WA

Form/ Function II, Big Gin, Seattle, WA
 
Matrix Reclaimed, The Fishbowl, Seattle, WA | Curated by Rya

Unwritten, The Fishbowl, Seattle, WA | Curated by Rya

Have You Eaten: Meryenda, Kasama Space, Seattle, WA | Curated by Rya Wu

Pioneer Square Art Walk, Kasama Space, Seattle, WA

The Feels, Axis Gallery, Seattle, WA

Have You Eaten, Slip Gallery, Seattle, WA | Curated by Rya Wu




2022

Falling into Place, Upstairs Off Alley, Seattle, WA

Life is but a Dream, BallardWorks, Seattle, WA 

Dreaming Together, Willows Orchard, Whidbey Island, WA

Birthing a Dream, Base Camp Studios, Seattle, WA

Tender Excavations, Found, Seattle, WA 

Intersections, Graphite Gallery, Edmonds, WA 

Lucid Dreams in Urban Soundscapes, City of Light Gallery, Seattle, WA 

Love, Art, & Heartbreak, Nepantla Cultural Arts Center & Gallery, Seattle, WA 



2021

Form/Function, Miro Tea, Seattle, WA

Tender Excavations, Seattle Recreative, Seattle, WA

Modern Margins, Milk Gallery, Tacoma, WA
Offerings and Services

Portfolio Review with Rya - coming soon xx

Intuitive Painting with Rya - coming back soon xx